---
RECAP: Gwynnie Does Brooklyn, Scares Even the Park Slope Mommies
Today in GOOP, Gwynnie puts on a pair of Buddy Holly specs to talk about Brooklyn, which is reason number 586 that anyone thinking about moving to an affordable section of NYC  strongly consider Queens. Recently ranked as the second most expensive place to live in the country, it's no surprise that Mrs. Gwynnie-McRicherton-Contagion-Coldplay has deemed Brooklyn GOOP-worthy. It is also no surprise that Gwynnie's obliviousness in combination with every trendy Brooklyn cliché is certain to explode into a gentrified locavore co-op of bike messenger parody. Surely both Gwynnie and Brooklyn are in on the jokes that they have become, no? I will say this: like a lot of white people my age, I like Brooklyn, but there is so much pretentious oozing intolerable shit, all of it insisting it's unpretentious, going on in this issue of GOOP, that a part of me wishes I didn't. Here are my faves:
STOP, being all Jenny from the Block (yes, I know J. Lo is from the Bronx). In fact, dear Gwynnie, stop acting like you're a local expert to every desirable zip code. You can't claim Brooklyn AND Manhattan AND California AND London AND Madrid, etc. Only people on PBS can pull this off (think Dora the Explorer, Carmen Sandiego, Rick Steves).
Gross. These words. Put together. In this order. Make me never want to use olive oil again. Has anyone in the history of the universe ever said, "I have some errands to run; gotta pick up an esoteric olive oil"? No. I understand that people sometimes buy expensive olive oil (usually while on vacation). But no one ever sets out to do this purposefully, do they? I don't want to meet people who do. Also, I feel like if we're bandying about the word "esoteric" on a Thursday, somewhere the name Immanuel Kant should also be mentioned.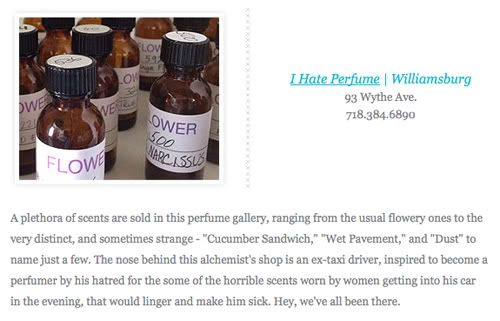 Okay. Fine! I admit it—I would probably dig shopping at this store. Clever Pinterest ironic bullshit. For which, I am apparently an ideal target demographic.
This is my favorite type of sentence written by Apple Martin's mother's assistant. Remember the great 1970s diaspora of Brooklynites venturing to Manhattan for a clog-free facial moisturizer? Such a tragedy!